Pastor Dan Solberg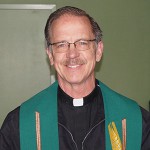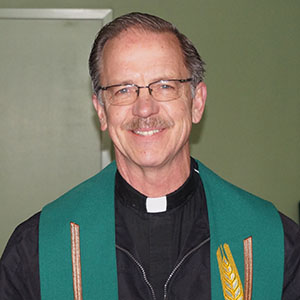 Pastor Solberg is the 8th pastor to serve during Saint Paulus' 150 years of ministry. He was ordained into the Lutheran ministry in 1975, served several congregations in the Pittsburgh, PA area up until 1994 when he and his family were forced to relocate to the Bay area, the result of extraordinary conflict with the institutional church in Pittsburgh during the 1980s. He pastored Christ Lutheran Church in San Lorenzo, CA for five years, when he was called to the pastorate of Saint Paulus in 1999. Under his leadership the congregation has reshaped its spirit and mission mostly as a church devoted to those on the margins having operated the congregation from storefronts since 2008, and now anticipates a new chapter in its long history, a new church facility from which to continue its mission.
Pastor Solberg has been married to Barbara Robbins Lind for 25 years, with whom he has raised five children. He has been a facilitator for men's domestic violence prevention programs for nearly 20 years, has done home remodeling, and dabbles in auto mechanics. Read Full Bio
---
Dustin Hart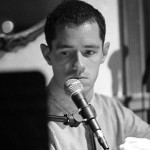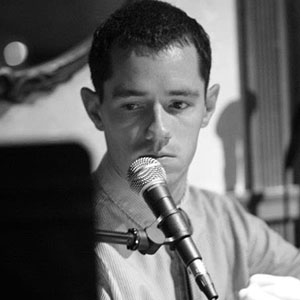 Dustin Manuel is the Music Director at Saint Paulus. Born in Dallas, Texas, Dustin Hart was raised in the blend of contemporary and traditional musical traditions that came from his experience in both church bands and school classical ensembles.  He learned piano from age 5 and became a church musician at the early age of 12. He has played at a variety of churches, and thus has knowledge of many different forms of Christian worship. Using this experience, he was able to learn to score his compositions for ensembles at age 15 and has had his work performed by several high school and university ensembles. He has composed scores for several films, including his award-winning musical short "Flight to Sinai."  He is a member of the American Society of Composers, Authors, and Publishers. He has been the Minister of Music & Worship at St. Paulus Lutheran Church since 2007 and began attending the church in January of 2006.
---
Jordan Ward
Jordan Ward is the President of Saint Paulus Lutheran Church. He came to the church through its ministry among the homeless, and through the combined love of the congregation and his own character rediscovery has served the church in his capacity as President for 4 years and 7 years on the Church Council. He has guided the congregational ministry by his extraordinary commitment to its life and mission, and by his dedication and hard work, and his developing skills as leader.
Jordan also coordinates the congregation's ministry to the HIV/AIDS community through a program known as the "Friendship Banquet". This work has been carried forward into Saint Paulus' collaborative ministry, SFCARES, in which Jordan serves as Treasurer and Board Member.
---
Barbara Solberg
Barbara Solberg is the Vice President of Saint Paulus Lutheran Church, having served in this capacity for 2 years, and many years as a standing member of the Church Council. An active member of the congregation she has also participated in the development planning for the new church facility over the years, coordinated countless congregational events, acted as adviser and confidant for members, and welcomed many visitors and seekers guiding them into deeper association or membership with the congregation.
Barbara is the mother of five adult children, worked as a nurse in a number of medical fields (now retired), and has been married to and shared her life with Pastor Solberg for more than 25 years. She is a native of Pittsburgh, PA. Her additional interests include interior design and decorating, drawing, and cooking.
---